a film by Karin Berghammer
Documentary |  49 min |  AT  | 2016
PREMIERE April 5th 2016, Bellaria Kino | Free TV Premiere November 2nd 2018 at ORF III
Hilda Lackner is 85 and lives alone on a secluded farm in Lower Austria. She has endured almost a whole century and has kept her sense of humour all this time. She has had a good life since her husband died 13 years ago. He was a serious alcoholic. She talks to herself a lot.
"I am free… like a bird!" she often said. 
As her strength diminishes she realises her independence is threatened. She goes up into her attic and takes radical action.
HILDA lets us dive into the mindset of a 85 year old humorous farmer from Lower Austria, who reflects upon love, life, her freedom and death.
"Sei Bruader, des woar a Fescher! Den hob i wirklich megn. Und er hod mi megn! Fensterln is er kemmen. S'Herz hot bumpert. Und donn… is er nimma zruckkemmen aus'm Kriag. Don hotd mi der Emmrich gfunden." – Hilda Lackner, 85 Jahre
"What an unimposing and yet great lady! What a different lifestyle! Is it poverty, conscious renunciation, or veritable material needlessness that characterizes this life? For me, there is great dignity in simplicity and reduction to the bare necessities. In Hilda's stories there is tragedy as well as comedy, in any case a lot of courage and a pronounced love of independence as a basic attitude."
– Karin Berghammer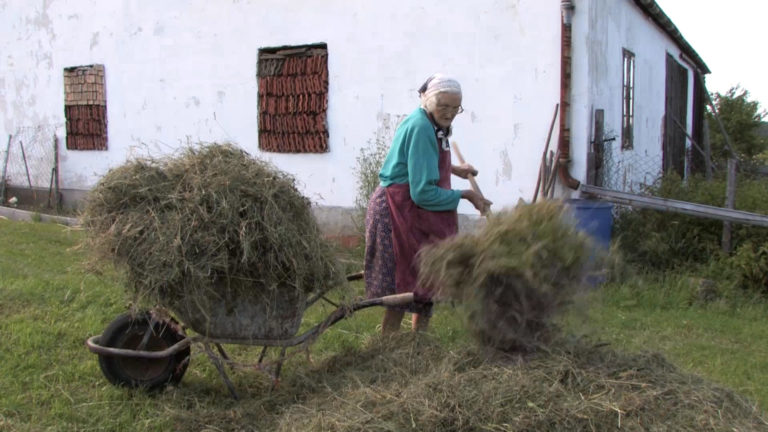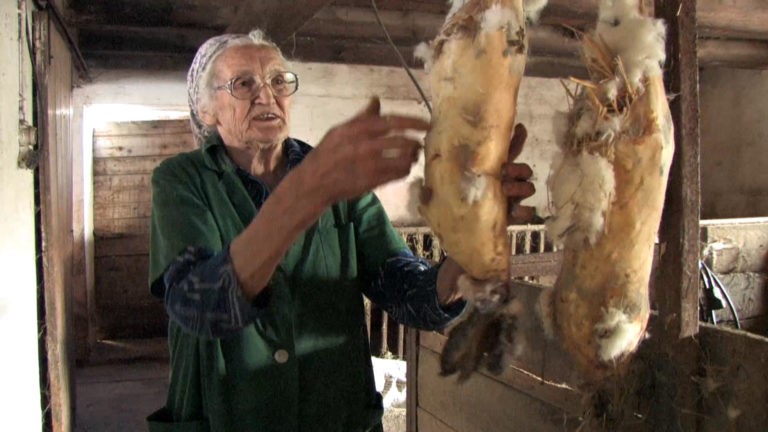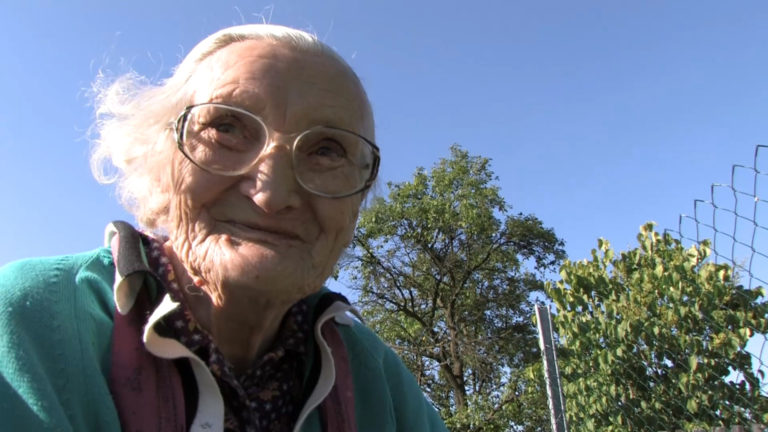 sixpackfilm
Neubaugasse 45/13
1070 Wien
+43 1 526 09 90 0
office@sixpackfilm.com
www.sixpackfilm.com
IJK presse + marketing
Ines Kratzmüller
+43 699 12 64 13 47
ines@kratzmueller.com
www.ijk-presse.com
DIRECTED & WRITTEN BY
Karin Berghammer
SOUND
Andreas Patton
EDITOR
Petra Zöpnek, aea
SOUND EDITING, SOUND DESIGN & SOUND MIXING
Georg Tomandl
COMPOSITION
Christof Dienz
PRODUCER
Karin Berghammer